EXPERT ELECTRICAL SERVICES FOR COMMERCIAL AND INDUSTRIAL ENVIRONMENTS
Quality Innovation Service
Specialized Electrical Services
In Business for Over 22 Years
Proven and Tested Electrical Solutions
Over 84 Years of Combined Experience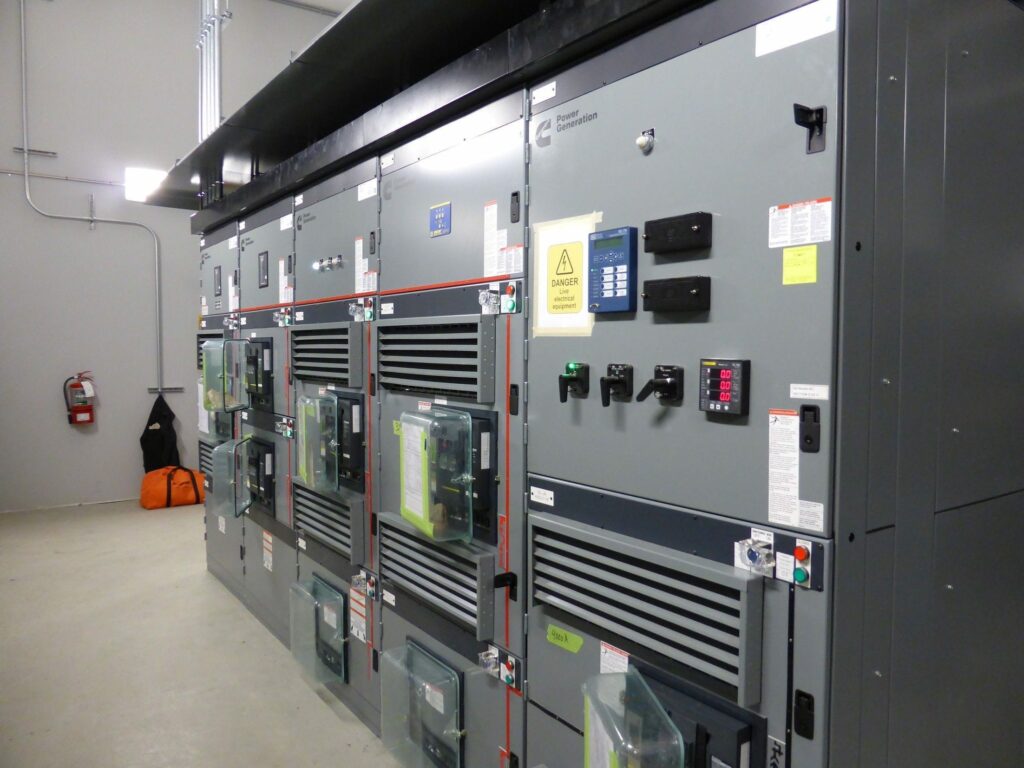 Trusted Electrical Contractor in Alberta and Beyond
Satisfy all your commercial and industrial electrical needs by turning to TRIQUEST SERVICES LTD. (Triquest Electrical). We are a privately-owned electrical contractor based in Calgary, AB, offering outstanding electrical contracting, repair, maintenance, and design-build services.
We accept e-transfer and e-deposit
Why Choose Us?
We have been working on a wide variety of commercial and industrial projects for over 22 years, and we have been known in the industry for providing the following:
Experience — We Have It
Quality — We Insist on It
Innovation — We Apply It
Service — We Give It
What Our Customers Say
"Triquest's involvement has been a key success factor on a number of projects I've managed; ranging from small renovations to large, multi-million dollar technical facility builds. Their input during the design process always lead to improved constructability and reduced capital cost. On more than one occasion, their dedication and collaborative approach to problem solving proved invaluable to achieving a critical deadline; and their attention to quality is second to none. Triquest is my "go to crew" for all things electrical and I highly recommend their services."
– Le Roy Rasmussen BSc, ISP, ITCP, CSM, PMP, Mentor Project Management Services
"I have been using the services of Triquest now for over 6 years. During this time I have managed Data Centre's with Pivot Data Centre's, Rogers's communications and Shaw Data Centre and Cloud Solutions. Triquest has consistently proven to me that they have an in depth knowledge and understanding of electrical critical infrastructure within a Data Centre facility. They have remained competitive with pricing and have given a 5 star service with all installs and preventative maintenance activities. I have a trusted partner relationship with Triquest and know that they will work effortlessly in order to deliver a timely and professional solution every time."
 – Robert Feeney, Data Center Manager, Shaw Data Centre & Cloud Solutions
"I have been engaged with Triquest since late 2009 where they played a key partner role in the construction of our downtown Calgary Data Centre. They continued with several other construction data centre builds always within budget and on time. After construction they played a vital role in providing expertise to a number of internal projects as well as comprehensive maintenance solutions to several of our Alberta Data Centres. Finally they have provided emergency support with no available notice day or night that was critical to keeping systems available to service our many clients. I can say they have been and continue to be a critical partner to our business success."
– Steve Christian, Manager, Data Centre Operations CGY1 & CGY2, Rogers Communication
"We are a family of companies with real estate in the commercial, light industrial, and residential sectors. We engaged Triquest Electrical Services over five years ago and haven't looked back. Not only are they professional and timely, which is essential to our business, but they are also warm and approachable. I can truly say that we have enjoyed working with everyone, from the Owners to the Electricians to their Accounting team. They take pride in their work, come up with solutions to tricky problems, are well connected to and respected by the other trades, and have always delivered to a high standard. We look forward to working with them in the many years to come."
– Trudy Chan, Peoples Realty Inc.